ABOUT US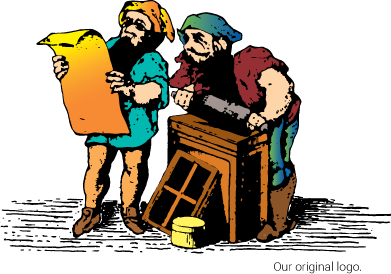 Our company was founded in 1972 by husband and wife team, Robert and Betty Salmons. Robert has worked in the printing industry since graduating high school and Betty was the first woman to take negative making and stripping classes at Richmond Technical Center.
Their dedication to providing cutting-edge print products with unwavering quality has lasted throughout years of company growth, and is a quality that each of our team members embody as well. When it comes to printing, our team can help you with any project! We use state-of-the-art equipment to turn digital ideas into hard-copy products that meet your business needs both on time and on budget.
1972 - Opened.
|
1977 - Expanded.
|
1980 - Son joined the team.
|
1987 - Expanded again.
|
1994 - Expanded again. Seriously.
|
2016 - Had this website built.
EQUIPMENT & GEAR
We take pride in keeping up with the latest in technology and equipment to meet a vast variety of types of projects. We produce projects with our quality Heidelberg and Hamada offset presses, digital color presses, large format printers and copiers. Our full-service bindery services include letterpress, numbering, die-cutting among saddle-stitching, folding, and more. Richmond Printing maintains an extensive partner network to meet any direct mail or printing needs that on rare occasions cannot be produced in house.